It's about time someone in Hollywood seriously rethinks what the term "based on" means.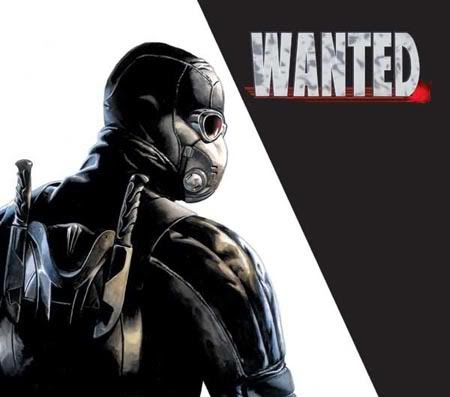 I mean, why pay millions of dollars to some already friggin rich comic writer to use the term "based on" in your movie poster when your film have almost NOTHING to do with the source material, right?
I can understand the marketing view point if you're making shit like "Super Mario" and "Street Fighter" movies. The words "based on" are normally enough to send the fan boys (and girls) (hmmm… not really, girls are generally too smart to watch Super Mario Bros or Street Fighters) packing into the cinemas. But shows like "The League of Extraordinary Gentlemen" and "Wanted" which have coherent (ok, MOSTLY coherent) and independent storylines should've been allowed to stand on their own two feet. It is cheaper and less of a hassle to think up a new name than it is to negotiate the marketing rights, right?
It is almost completely opposite to the Hulk, which pays tribute to the source material and actually rewards fanboys who are able to catch the subtle (and not so subtle) easter eggs in the movie. The only reference I got was the name tag of a certain JG Millar who works in the cubicle next to Wesley's. (JG Jones and Mark Millar being the creators of the original Wanted) (I HAVE to flaunt this nerd knowledge SOMEWHERE)
So why watch Wanted, you ask?
Well, besides the very obvious reason of the SUPER Sexy Mrs Pitt, Wanted (the movie) is every lil boy's wet dream come true. Superb Action Sequences? Check. Big Ass Car Chases where a dumpster truck can outrun a Sports car? Check. Logic Flaws the size of bullet exit wounds? Check. Profanities spelled out by broken keyboards and fallen teeth? Check. The Sewing Machine of Fate? (I am totally serious). Check. Curving Bullets Gun Fu? Check. Darth Vadar-ish *SPOILER ALERT* "I am Your Father" moment? CHECK!
Naked back shot of Mrs Pitt? (I REALLY had to add that in again) Check! Check! And Check!
And, ermm… There's also Morgan Freeman and something resembling a plot.
But like I've mentioned. It's a show that could've stood on its own 2 feet. It won't be a cinema classic anytime soon, but for a summer blockbuster, it would've done fine. i mean, after all, there's a naked shot of Angelina's back. *drooool*
I am also convinced that THIS
Works waaaaay better than THIS